Denimio Blog
Denimio's Official Blog!
Choosing the best T-shirt for the summer
T-shirts
 are one of the most common and popular clothing items in our everyday wear. Regardless of which preferences you choose to wear and which styles you prefer, a good 
T-shirt
is never a bad investment.
T-shirts came in the everyday men's wardrobe from the usual utilitarian process. Initially, it was worn only under the shirt and other clothes and almost never as an independent "top". That soon changed when Hollywood glitz became the compass for our usual fashion choices. Marlon Brando and James Dean went to appear on the screen in white T-shirts and later this trend became popular and was fixed (and clearly, still very much in vogue!)
In  warm season, T-shirts are indispensable, in fact, it will be better if you have a lot of them! Of course, if you want, you can buy a very inexpensive T-shirt from the mass market manufacturers. However, if you are striving for high-quality products, even such a basic thing as a T-shirt should be chosen very carefully. Quality always has value.
Let's give some examples of  T-shirts that we feature in Denimio for the summer.
This is a relatively new company from Tokyo, which seeks to produce very high-quality and modern-style knitwear using the oldest and most proven production methods: namely, the production of circular knitting Loopwheeller (Tsuri-Ami) machines. These machines are located in Japan in the Wakayama Prefecture. Loopwheeller machines can produce only 1 meter of knitted fabric per hour. However, it is exceptionally soft, comfortable and durable. Things produced in this way usually do not have seams on the sides (if this does not require the feature of cutting). In detail, we already wrote about Loopwheeller earlier.
The knitted fabric for this company is made in Wakayama, and all things are sewn directly in Tokyo. Entry SG very successfully combines the classic traditional approach to the production of old sewing and knitting equipment and modern design.
This is one of the best options for a very high-quality base T-shirt, made of excellent materials. The model is available in many colors.
However, in the gray coloring, the manufacturer recommends stopping especially. These T-shirts are made of recycled cotton. The thinnest and softest cotton fibers settle on the equipment. They are collected by hand and restarted into production. Thus, it is possible to get a very soft and comfortable cloth to work on. On these shirts, there is a "recycled cotton" label.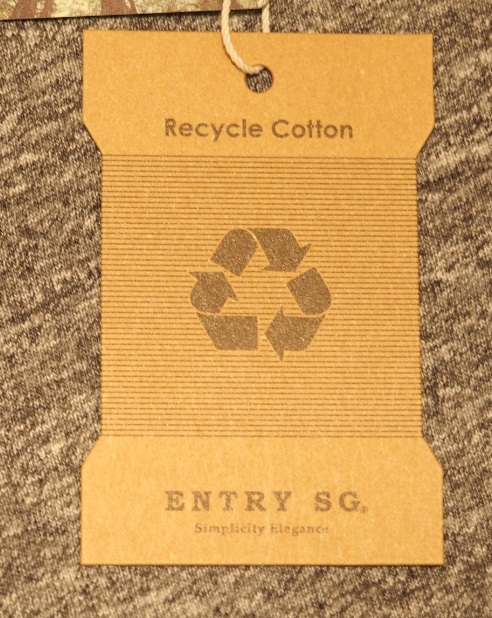 Another thing worth paying attention to is the very tight fitting of the neck. This is done specifically to avoid unnecessary stretching.
Very similar model except for only one detail.
Tijuana is also available in a large number of colors.
A beautiful and comfortable Henley T-shirt.
This type of T-shirt has a button buckle. What makes such a T-shirt , perhaps a little more spectacular than a very simple and minimalistic T-shirt with a round neck. There is a special button fastener.
Stitches on the front side are treated with a special seam on the old Union Special equipment.
This model is also available in various colors.
Barns Outfitters specializes in quality knitwear. Simple, versatile clothing, these shirts are equally comfortable in a variety of life situations, which can be worn year after year, and will always stay in fashion. T-shirts, sweats, hoodies, shirts of a variety of colors - this is what you need.
Excellent plain T-shirts made by Loopwheeller. If you look closely, you can even notice the characteristic texture of the canvas "rings."
At first glance, these T-shirts are similar. However, this similarity is only external. This model is a combination of the ancient technology Tsuri - Ami and modern technology Cool Max: where a mix of cotton and synthetic fibers is used, which are hollow inside and perfectly flowing air, not allowing moisture to accumulate during intensive movement.
For those who prefer the V-neck, this is an excellent model made from American recycled cotton in a large number of colors.
This manufacturer does not need any introduction. Studio D'Artisan has impeccable quality and is a real staple of Japanese denim. At the same time, SDA is seriously working on the production of very interesting knitwear.
Almost every year, Studio D'Artisan produces a very interesting collection of traditional Japanese Tsuri-Ami knitwear, made according to the strictest canons. At the same time, this company, in memory of the American old vintage style, specifically buys knitwear made in the USA (this is not knitwear produced at Loopwheeller, however, it is very high quality), which then sews and produces excellent t-shirts. For such issues, a small American flag located at the very bottom of the T-shirt serves as the identification mark.
Apart from classic plain T-shirts, Studio D'Artisan also produces things with interesting witty prints that are considered to be the distinctive symbol of this brand.
Simple plain T-shirts which at the same time are very high quality and durable. The model is released in three basic colors. This Tsuri-Ami jersey was made on Loopwheeller machines. As usual, high-quality cotton from the USA is used here.
The T-shirt has seams at the same time it is a very high quality and durable thing. T-shirts, of this release, bear durable prints, ironically depicting the symbol of Studio D'Artisan, : piglets.
One of the most expensive and high-quality basic T-shirts from Studio D'Artisan is made of high-quality long-staple cotton Suvin Gold. This cotton produces the most comfortable and durable canvas. Plus, it is also made by  Loopwheeller circular knitting machines.
T-shirts from American knitted fabric with a very effective print along with various shades of indigo.
A Tsuri-Ami T-shirt with wide cross strips and a small pocket on the chest. The stitches are processed externally using the Union Special machine.
Momotaro does not use Tsuri Ami jersey, however, this manufacturer uses the long-staple cotton from Zimbabwe for most of its things. Thanks to this wonderful material, these T-shirts look and feel almost "airy".
On the sleeve or pocket of such T-shirts, there is invariably a symbol in the form of two white stripes depicting the Momotaro flag.
A white T-shirt of soft Zimbabwean cotton with an additional pocket on the chest of a contrasting dark blue color.
Classical blank gray shirt with no extra details. Very pleasant to the body and having very little weight. On the sleeve, there is a noticeable print in the mind of two white stripes, symbolizing the flag of Momotaro.
A light T-shirt made from long-staple Zimbabwean cotton with a very original design on the chest pocket.
A light summer T-shirt with contrasting cross strips of indigo color.
This year, Samurai Jeans celebrated its 20th anniversary. In addition to the traditional for Samurai Jeans , they also released an excellent selection of T-shirts with very colorful prints. Like many other things from this manufacturer, Samurai T-shirts are very dense and reliable. These T-shirts have a very beautiful texture and they are made by Loopwheeler.
A simple dense and reliable plain T-shirts, available in several colors.
In addition, Samurai Jeans offers a very good selection of T-shirts with bright, spectacular prints.
Conclusion

There's the detailed reports of all the shirts that are begging to get in your wardrobe this summer! Getting these T-shirts are definitely an excellent investment in comfort, convenience and a great mood this summer!
Enjoy the shopping!