Denimio Blog
Denimio's Official Blog!
Denimio Lookbook : May Edition
We at
Denimio
have an extensive list of brands and products for you. We constantly try to make our store better and regularly add new products as well as expand the range.
In order to show things more clearly, we made for you a simple lookbook, the easiest way to get a glimpse of what the clothes will actually look like on you. Be sure to look forward to these periodical updates! 
Feel free to click on the photos and links where it'll lead you to the product site (sometimes with a coupon code ;)
Workwear Style
We know that popularity of Japanese denim began from a careful and painstaking reproduction of vintage American working clothes. People who prefer dressing in this way try to emphasize their connection with history and traditions. Reliable jeans here are worn so that they do not constrain movements, and the top made from the same raw denim in this style matches the whole look as well. (Denim overload, we reckon, does not exist.)  See below our whole look: Jacket type II, wide jeans and heavy working boots. For lovers of the "industrial" style - it's excellent!
Outfit:
Jacket - TCB 50's Jacket
Shirt -  TCB Ranchman Shirt (Alt. TCB Ranchman Chambray,  T-Shirt - Entry SG Tijuana)
Jeans- TCB 50's Jeans
This jacket is one of the "hits" from TCB Jeans. TCB 50's imitates the historic Type II jacket. Zimbabwean cotton with long fiber is used here. Denim with a density of 13.5OZ gives this piece its expressive color or indigo.
Fun fact:  Old sewing machines were used here to give the jacket it's authentic traditional weaving!
TCB RANCHMAN SHIRT (DENIM) 8.5OZ DENIM WESTERN SHIRT
TCB RANCHMAN SHIRT (CHAMBRAY) WESTERN SHIRT
This shirt in the style of "western" is made of light fabric or from a denser denim 8.5oz. Historically, it is a classic workwear style -practical, durable and comfortable. These can be worn as an "independent" top or with a denim jacket. The design and details of this shirt are made on the basis of a classic western shirt, with a characteristic form in its pockets. You don't need to be a cowboy to be this retro!
ENTRY SG "TIJUANA" LOOPWHEEL POCKET T-SHIRT
As a lightweight "middle layer" you can consider a simple, but very high-quality T-shirt. A light-colored blank T-shirt is a convenient and versatile basic piece, regardless of your preferences for any style. Here, this Loopwheel design has a number of advantages: the absence of thread tension during production, giving you a characteristic softness and comfort and its pure strength and durability.
Once you possess a loopwheel shirt, you will immediately understand how comfortable and comfortable it is, despite the fact that it bears little difference from any other basic T-shirt. With a vast color selection for this model, it's best to stock up on greys and whites for future use.
Like the jacket, the TCB 50'S jeans are the flagship model for TCB. They are a straight, regular fit with a high rise. This is a replica of the classic jeans of the 50's, made as close to the original as possible. The density of denim is also 13.5OZ, and Zimbabwean cotton is also used here. There are basic details of classic jeans made on the basis of the vintage Levi's: hidden rivets on the back pockets, V-stitching, red tab, a patch with the image of cats (TCB symbols), made of pressed paper.
Military Style
As you know, many practical and comfortable clothes come in casual style from military uniforms. As a rule, these are things made of a dense material with a comfortable cut that does not constrain movement and allow convenient pockets. It makes no sense to dress in such things completely from head to foot (after all, you are not in the army :)) However, certain things from the military style will perfectly complement your everyday wardrobe.
Outfit:
Jacket: Soulive Parachute Jacket
Shirt: Burgus Plus Waffle Tee (Alt.Studio D'Artisan Suvin Gold Henley T-Shirt)
Pants: Fob Factory Pique 5P Pants
SOULIVE PARACHUTE JACKET OLIVE
SOULIVE PARACHUTE JACKET BEIGE
Practical "parachutist jacket". The jacket is made of a dense cotton twill and will reliably protect you from the wind. This jacket has a powerful brass zipper. There are four very capacious overhead pockets, fastened to the valves with buttons.
BURGUS PLUS HBP-015 L/S WAFFLE TEE
As a "middle layer," it is possible to use a good "thermo shirt" from Burgus Plus. This jersey has a structure in the form of small cells, like a waffle towel. Due to this, heat is effectively retained in cold weather. This is quite old, but quite reliable sewing knacks, thus still being used today. In addition, these are very durable and comfortable to wear.
STUDIO D'ARTISAN SUVIN GOLD LOOPWHEEL HENLEY NECK T-SHIRT
Alternatively, for warmer weather, you can consider a Henley T-shirt, with a button closure from Studio D'Artisan. The main advantage of this T-shirt is the use of expensive cotton with the longest fibers in the world- cotton Suvin Gold. The grade of cotton is extremely rare and laborious in growing. Knitwear from such cotton has the greatest tactile comfort. The T-shirt is made on loopwheel machinery, which allows avoidance of excessive thread tension. The Henley Tshirt is available in 3 colors.
FOB FACTORY PIQUE 5P PANTS 67(IVORY)
FOB FACTORY PIQUE 5P PANTS 42(BEIGE)
Comfortable light pants in the style of the 60's. When paired with a military jacket, these pants make you look elegant and balanced. There is a slightly tapered cut. There are characteristic details for jeans (copper rivets, cardboard patch and green tab, Universal brass zipper). they are also made of a very interesting material: Pique.
Smart Casual
Yes, friends, we all really love jeans, but sometimes the work or solemn occasion needs to look a little more elegant ( without departing from the familiar and comfortable denim style). In this case, we can very successfully combine shirts, vests, and pants, while focusing on the color of indigo.
Outfit:
Vest - Samurai Jeans Samurai Club Denim Vest
Shirt - Samurai Jeans Selvedge Ox Button-Down Shirt
Pants  - Japan Blue JB4400 City Trousers (alt. ONI-757S,  Burgus Plus
401-64 LOT.401 Modern Chino)
SAMURAI JEANS SAMURAI CLUB EMBROIDERED DENIM VEST
This luxurious vest from Samurai Jeans is made of denim with a density of 14OZ in three different colors with the ornament in the style of "Navajo".
Fun fact: These buttons are made from walnuts!
SAMURAI JEANS SELVEDGE OX BUTTON-DOWN SHIRT
This shirt is made from a dense, but comfortable fabric "Oxford". Such a shirt will perfectly match with any casual trousers, and with jeans. The corners of the collar are fastened by buttons (button down). This model is presented in three different colors.
ONI-757SLATEBLUE 11.9OZ SELVEDGE SLATEBLUE DENIM RELAX TAPERED TROUSERS
These are very interesting chinos, made of selvage denim, a modern slightly tapered cut. All the classic jeans and chinos details. You can enjoy the fading of these chinos even when you are not wearing your jeans.
JAPAN BLUE JB4400 CITY TROUSERS CLASSIC CHINO
BURGUS PLUS
401-64 LOT.401 HIGH-QUALITY MODERN CHINO INDIGO DYED
Comfortable and practical Burgus Plus chinos, indigo-dyed.
Street Style
This style is a complete opposite of the previous one.  We can combine T-shirts with the brightest color prints, comfortable knitted fabrics, prewashed jeans with distressed elements and top it all off with comfortable sneakers. Try to think outside the box: modern pieces can be successfully combined with conservative and traditional brands (for example,  Samurai Jeans). This style will be an expression of our freedom and creativity. (Friday gear, as we call them in Denimio!)
Outfit:
Shirt - Samurai Jeans SS17-SK Indigo Sashiko Work Shirt
T-shirt - Samurai Jeans Henley (alt. Entry SG Sonora Henley)
Jeans - Japan Blue Calif
SAMURAI JEANS
SSS17-SK INDIGO SASHIKO WORK SHIRT
In style, it is a classic work shirt, which nevertheless will perfectly match with things in a freer modern street style. The main feature of this shirt is the material itself. The threads of the shirt are colored with indigo dye (just like your favorite jeans). In addition, the classic Japanese embroidery sashiko looks very beautiful here. Over time, this shirt will beautifully change color. You can enjoy watching the changes in various shades of indigo.
SAMURAI JEANS
SJST18-105 HEAVY OUNCE HENLY NECK T-SHIRT
A wonderful Henley T-shirt, made on old loopwheel machines (if you look from the side, you will not see seams - this is a distinctive feature of this type of production). As a rule, knitwear made in this way is very soft and comfortable, because during production the thread does not experience tension.
ENTRY SG
T161HB "SONORA" LOOPWHEEL HENLY-NECK T-SHIRT
Alternatively, for such look, we also recommend a Henley T-shirt with short sleeves made of a lighter jersey (summer pieces).
This is also made on loopwheel machines and is extremely soft. This model is presented in a variety of colors, but perhaps the most universal and win-win options will be different shades of white and gray colors. FYI, the shirt in the color "Iron Gray x Graphite" will be slightly different from the others - it is made of recycled cotton.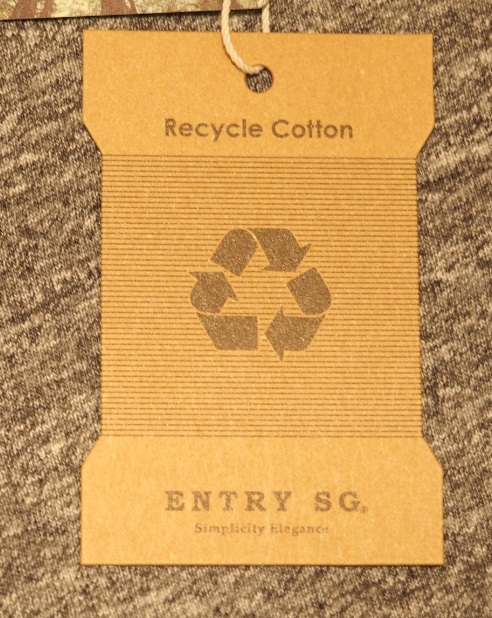 Think of it, not as a "recycled" item. This means that during production, the thinnest fibers that remain on the equipment are then put back into production from which an even softer knitted fabric is obtained. It's softer and more even and finer than the original- what's not to love?
JAPAN BLUE
JB2300 CALIF. GROVE 10OZ EASY DENIM
If you are tired of classic jeans from raw denim, give yourself the opportunity to relax in lightweight prewashed jeans. Even if you are a fan of hard raw denim and "natural" fading, perhaps, at least one pair of jeans with artificial wipes in the wardrobe would be worthwhile. It's simple, comfortable, and in addition, these jeans with a low density of 10OZ can be worn even in summer, without feeling the heat.
So, we showed you some examples of a combination of things that are sold in Denimio. You can follow these tips or collect your image yourself. In any case, you must have great taste!
Enjoy the shopping!