※Check out our latest video on how to measure your jeans correctly in order to get the right size:

https://youtu.be/SZ98zu14cDE
<Pants>
"Flat method"
This is the typical method widely used out side of Japan and taken by us manually on samples. Lay the jeans on a flat surface and use a tape measure to go side to side. Make sure there is no gap between the front rise and back rise. Then multiply by two to get the measurement.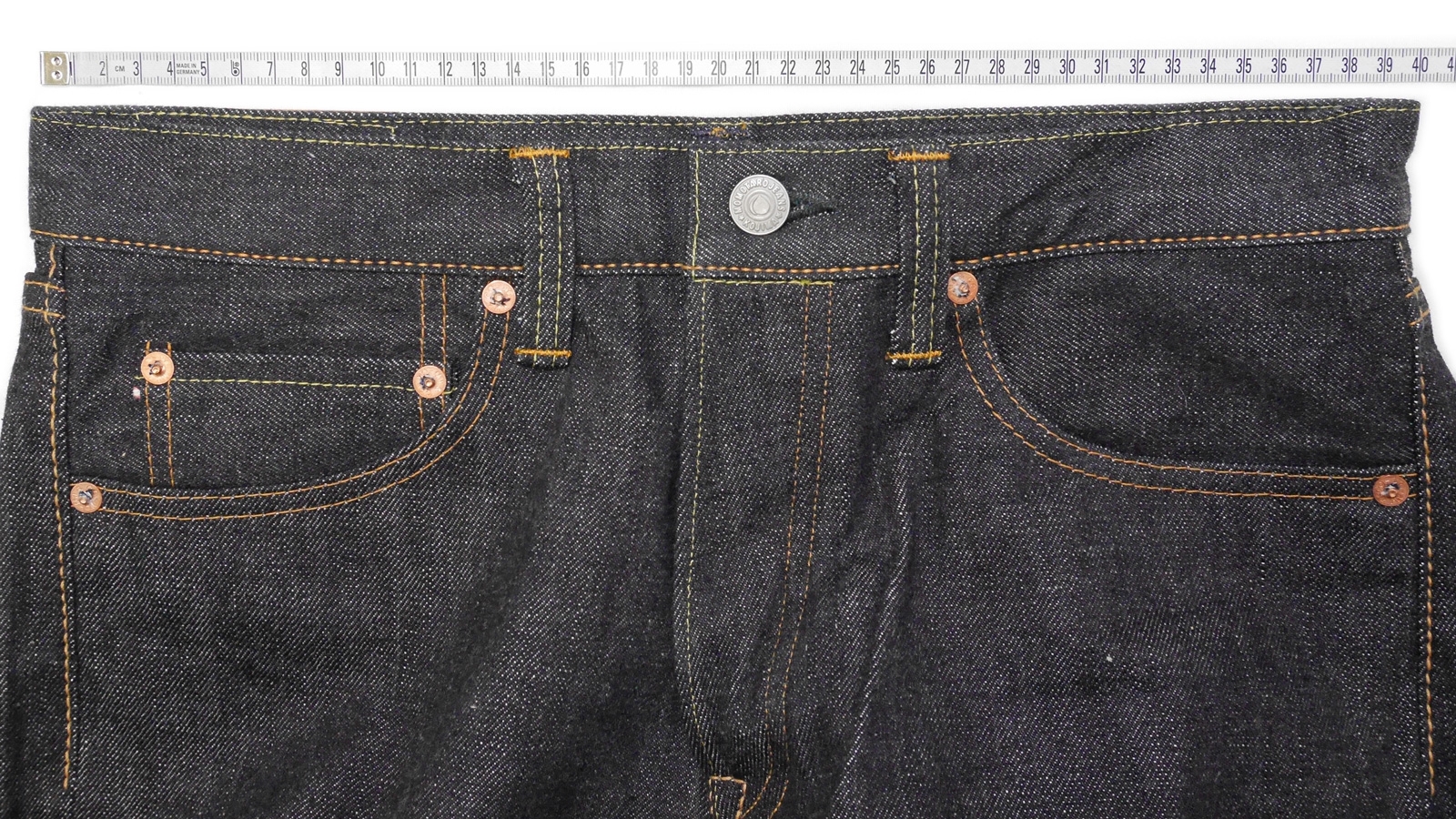 For your front rise, lay your jeans on the ground and measure from the crotch seam to the top of the waistband.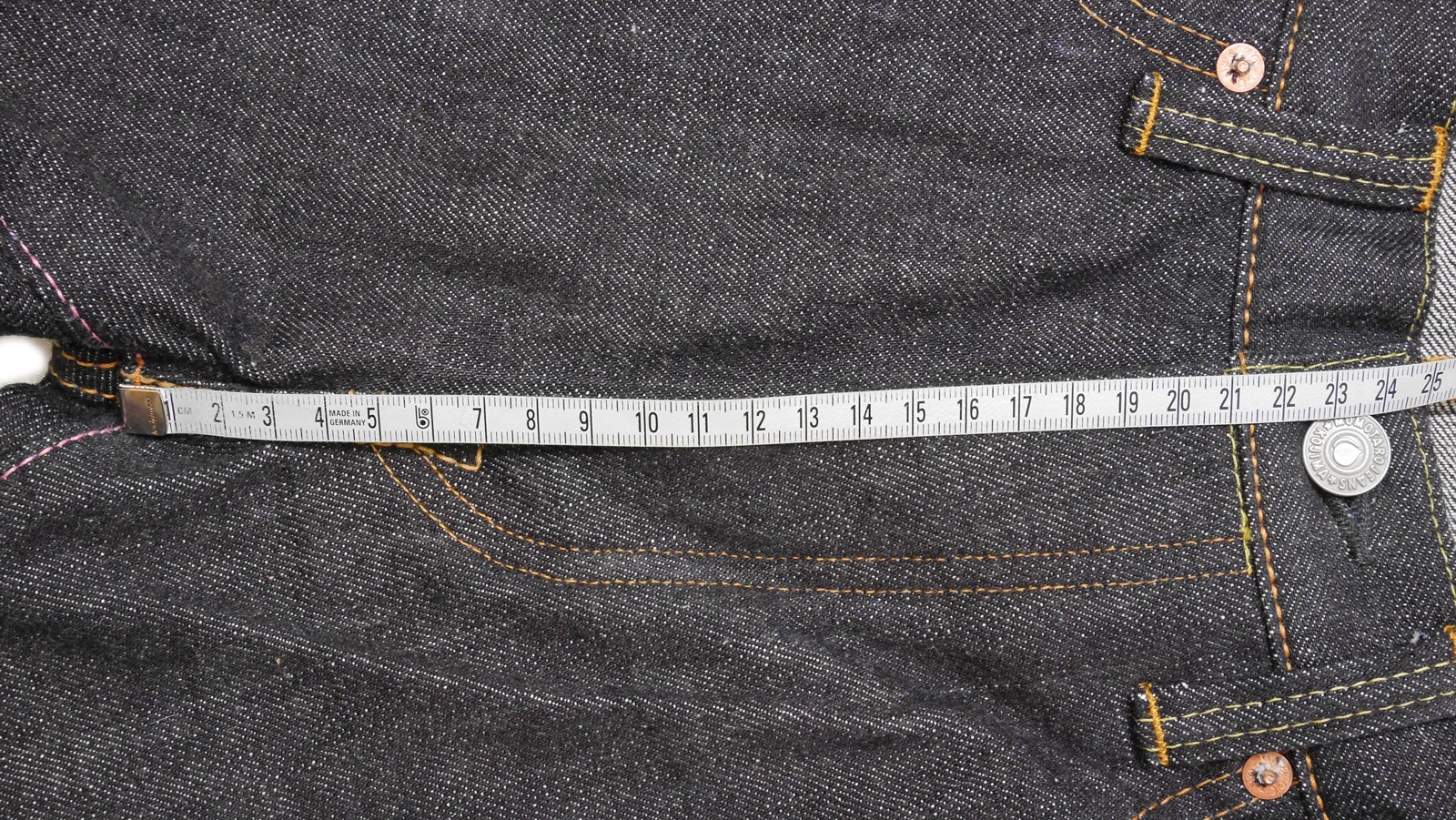 To find your thigh measurement, take the tape from the crotch (not from the crotch seam but the edge as indicated in the picture below) and measure directly to the side of the leg*.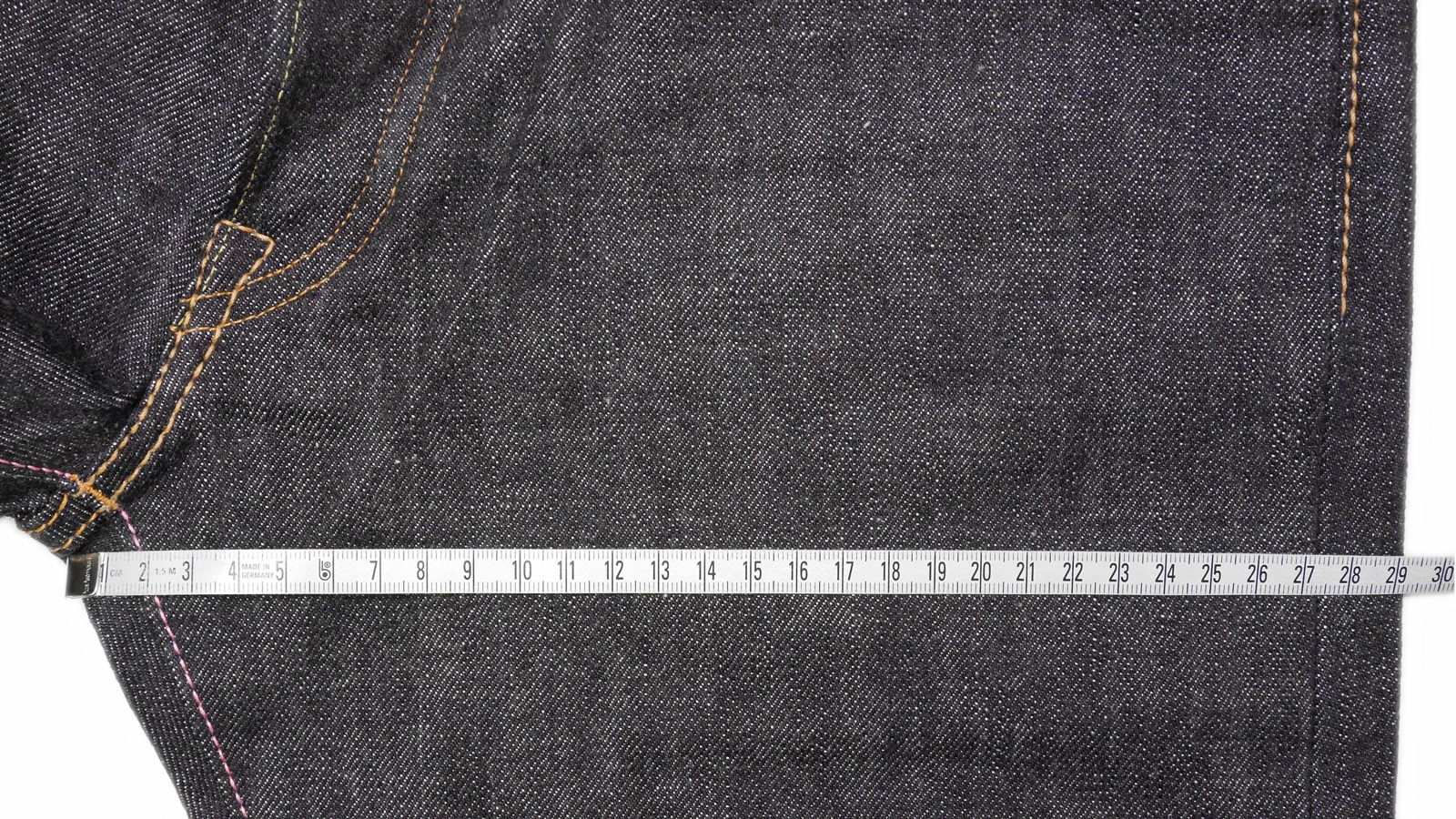 To find your inseam length, lay your jeans on the ground and measure from the crotch seam to the the hem.

The opening, or hem is when you measure the bottom of the jean's hem from side to side.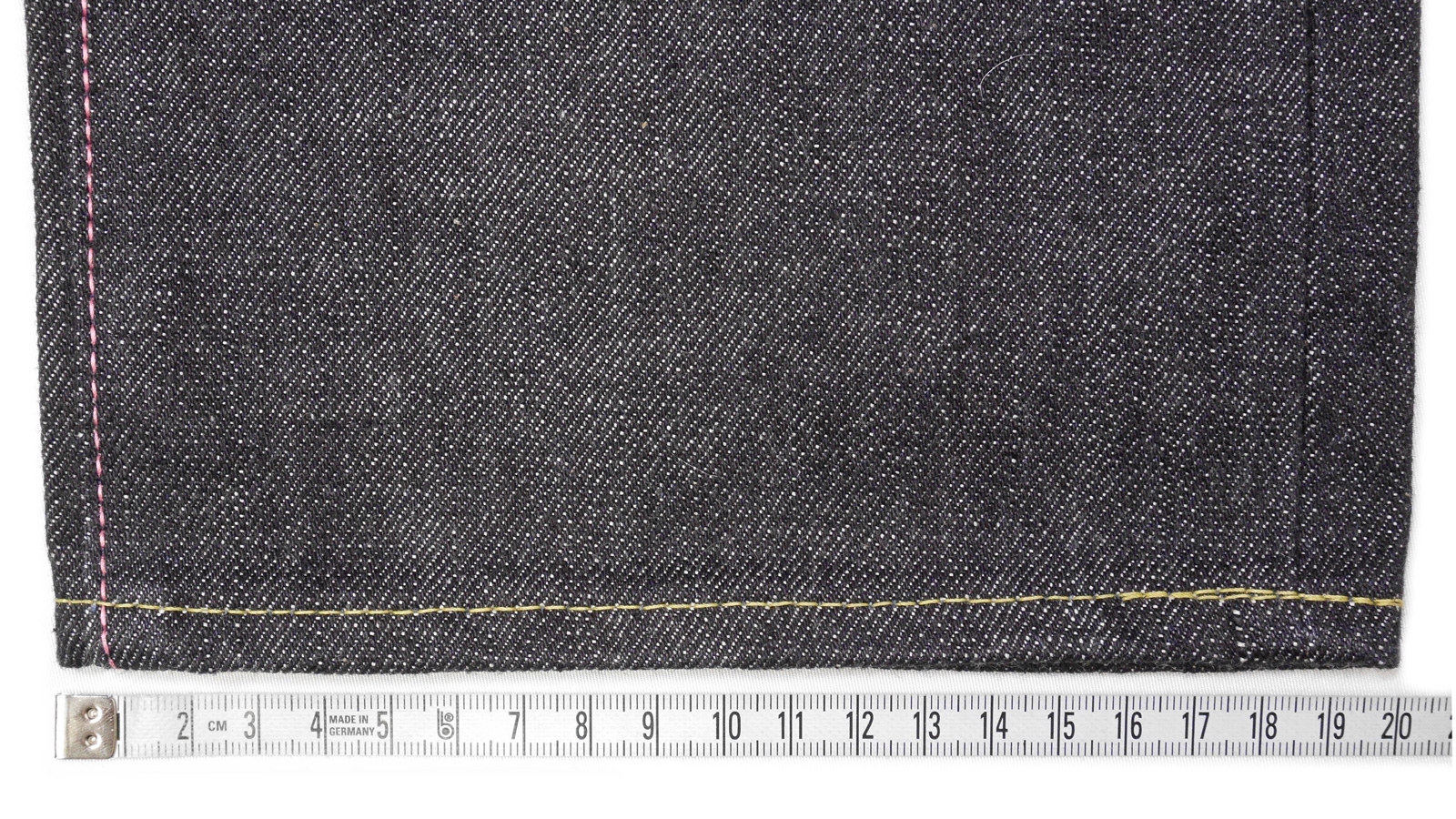 "360° method"
This is what Japanese brands normally use when measuring jeans and provided by the brands. The difference with the flat method above is how you measure the waist.
Place your tape inside the waist of your favorite pair and measure along it. This eliminates any gaps along the outside of the jeans and gives you your perfect waist measurement.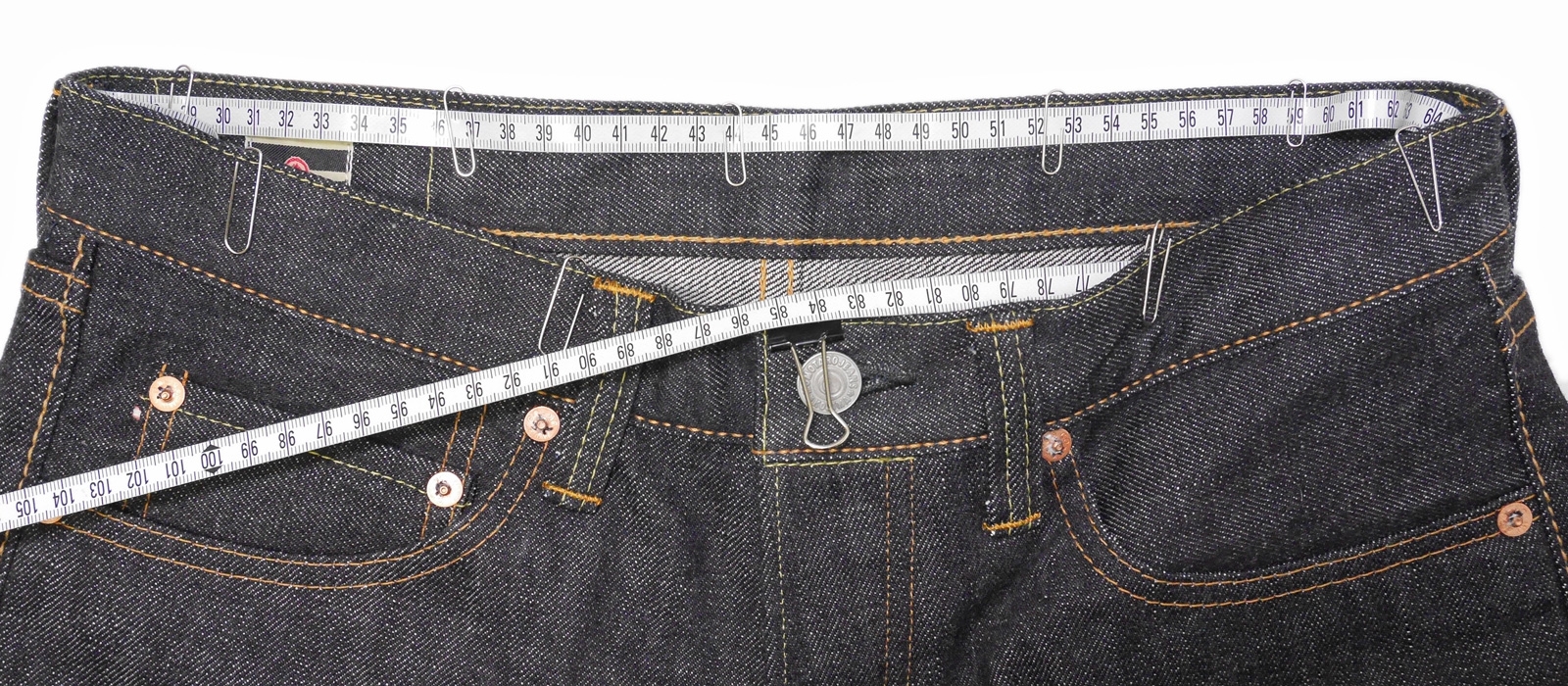 *What is Raw Denim Leg Twist?
It's actually the term for when the inseams and outseams on your jeans twist up to 90 degrees from the hips to the to the hem. If the denim is unsanforized pair, there will be leg twist and shrinkage thus producing a slightly non uniform lengths.
For more info, please check the links below:
https://www.heddels.com/dictionary/leg-twist/
https://www.heddels.com/2014/05/brief-guide-raw-denim-leg-twist/
And this is a perfect example that people are embracing and loving these imperfections.
https://www.instagram.com/p/BLvL1N5h9tl/
<Tops>